Do you have an architect or designer in your life – a visionary creator, a maestro of space, someone who knows their angles and aesthetics better than most? Are you looking for a gift idea for that person?
Whether it's a birthday, a holiday, or a surprise to brighten their day, finding the perfect gift for an architect can feel like designing your own structure from scratch. I've written this guide to help you choose a gift for the architect or designer in your life – most of which I would be happy to get myself (if I don't have them already)!
I get it – architects are not easy to buy for. We tend to be very particular about the things we choose to add to our home or interact with every day. The list of gifts below tries to span across the various tastes and styles that your architect may have. For example, I personally hate clutter and prefer a minimalist aesthetic, so I would not want a Lego set of a famous building that are found on every other gift list. But that's just me.
If you feel that none of these gifts are right for you, we've included a guide at the end to help you think of the right gift, even if it's not on this list. Make sure to let me know if I am missing something!
1. Mini Tape Measure
Having a small tape measure on hand always makes it convenient to quickly get a dimension. I find myself constantly measuring things. It could be the size of a table, the height of a pendant light from the floor, the size of a window… The small size of these tape measures means they won't forget it. These make a great stocking stuffer or low cost gift option.
3. Laser Distance Meter
Imagine being tasked with going to building at needed to measure the entire thing. Room sizes, ceiling heights, roof eave distance off the ground… Make their life easier by giving them a laser distance meter. It makes taking measurements much easier – especially for larger spaces and when they are working alone.
Accuracy matters, so I'd suggest going with a tried and true brand. I personally have had good luck with Bosch.
4. Audible Subscription
All the architects I know are super busy, and sometimes it's hard to sit still long enough to read a book. That's why I enjoy audio books. I listen to them during my commute, while I clean, and while I cook. Only downside: no pictures! You can gift an Audible subscription here.
5. Architectural Calculator
I am constantly adding up dimensions and square foot areas at work, and calculating feet and inches in my head isn't as easy as working with decimals. There are calculators out there that work in feet an inches to make life much easier and give results in fractions which is how measurements are shown on architectural drawings.
There are some really advanced calculators, but this simple model serves my needs.
8. Tablet Stylus
Sketching is part of an architect's life and more architects a choosing to do so digitally. iPads are great to sketch on, and Windows tablets are not far behind. If they don't already have one, get them a stylus so they can start their own digital sketch book.
Apple Pencil (2nd Generation)
Stylus for Windows tablets, Surface, and laptops
9. Sketching App
This goes great with the gift above! Buy them the Pro version of a popular sketching program to give them the tools they need to sketch and create beautiful drawings.
Procreate is at the top of the list but is only available for Ipad.
The Concepts app is a close second and available on Ipad, for Windows, and Android.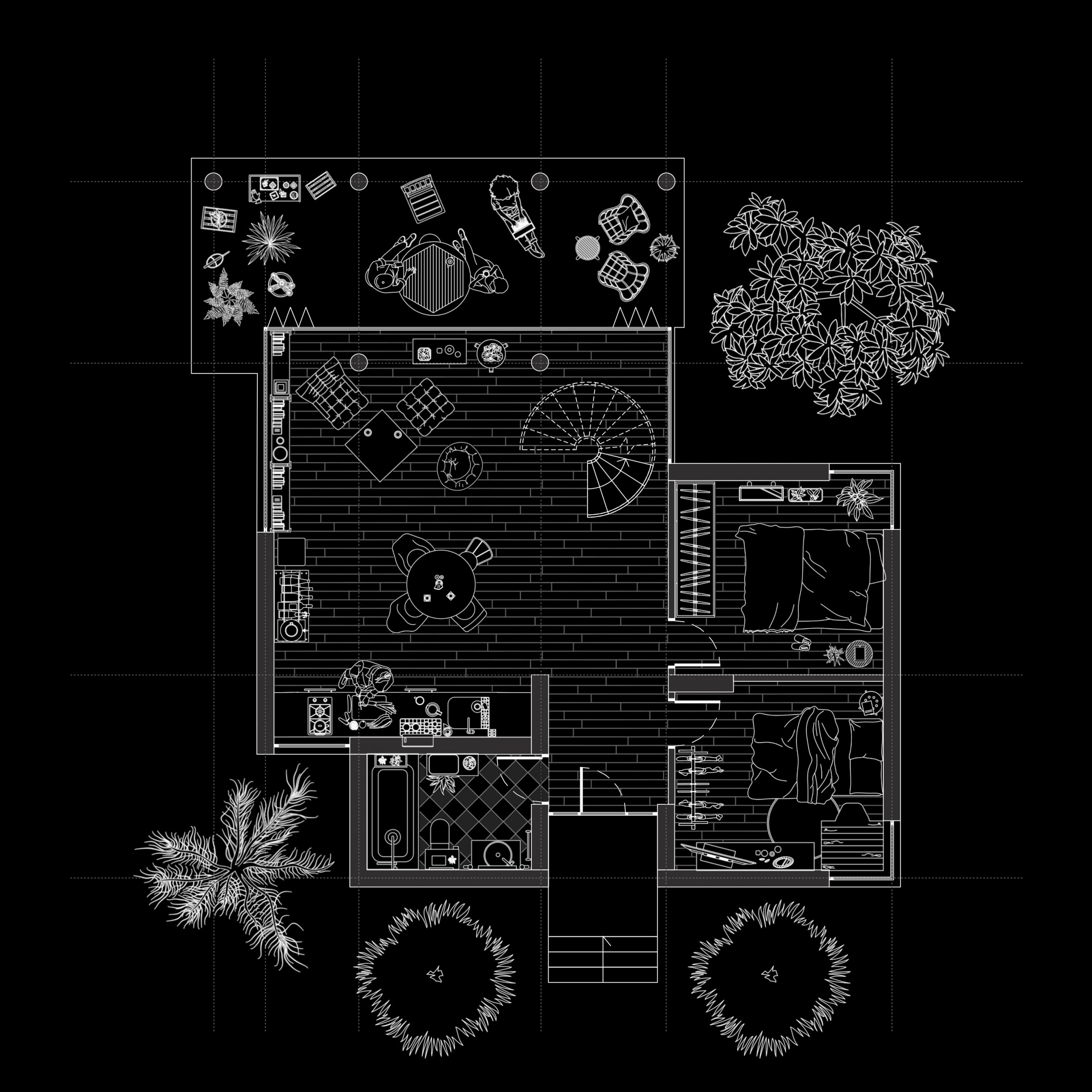 Image source: https://folio.procreate.com/toffuco/artwork/584961
11. Mini Drone
Drones have come a long way recently for non-professional consumers. They are affordable and easy to fly. Architects have an endless use for drones: surveying land, marketing photography, inspecting existing building, and more.
The price range and quality can range from $50 – $15,000 or more. Something less than a few hundred dollars is really a toy. If the architect you're looking for has no experience with drones, it probably makes sense to start with something that is on the more affordable side to see if it's something they want to include in their day-to-day work. Upgrading beyond that will probably be a personal decision once they know what they want and are looking for.
The DJI Mini 2 SE is a good entry level drone that has image quality and functionality that will actually be useful.
Here's a great video that covers the DJI Mini 2 SE so you can see the results.
12. Gift card to a Local Museum or Gallery
Architects can always use a new source of inspiration or a way to get their creative juices flowing again. Consider a gift card to a local museum or gallery. We often forget that we don't have to travel far to find these things!
13. Personalized Portfolio or Sketch Book
A nice, leather-bound portfolio looks professional and is also useful. It allows them to keep paper, pens, business cards, and other paperwork organized and mobile. On top of that, it provides a surface for them to write on when they are on site.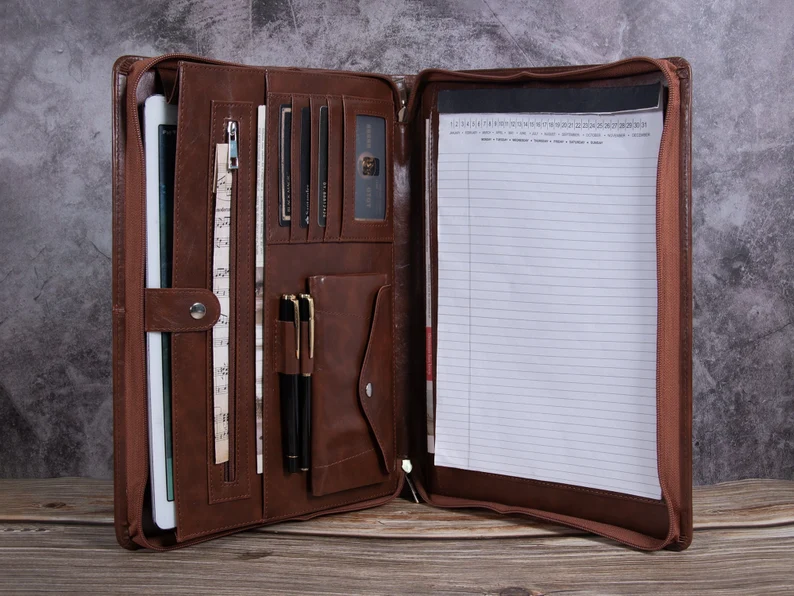 A sketchbook is slightly smaller if they prefer a simpler option.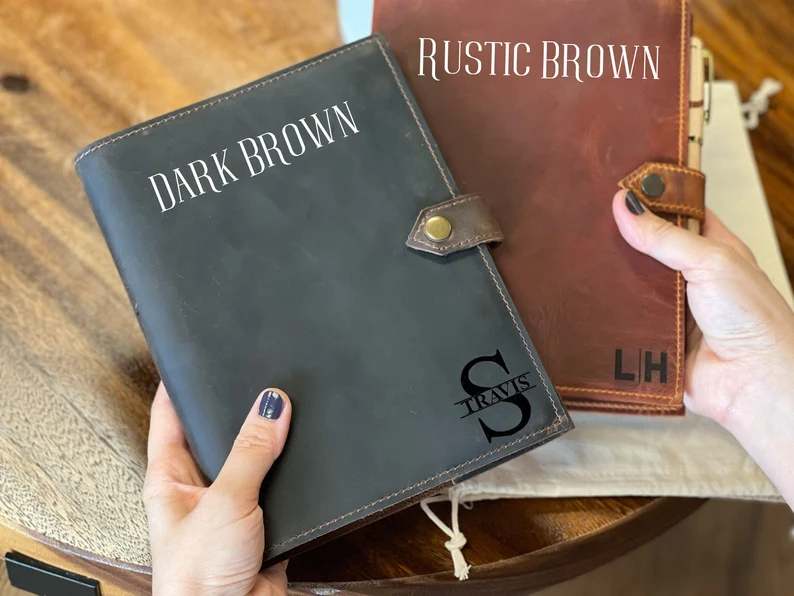 Gift Giving Guide
Still not happy with the options in this list? Here are some guidelines and things to think about when finding a gift for your architect.
Aesthetics
Of course, architects care about the details and appearance of the products they choose to use. Everyone has a different taste, so see what your architect already chooses to put in their home and try to work off that. Generally speaking, architects tend to like simple and clean lines and designs.
Support another creator
Sometimes, where something comes from can be just as important as the thing itself. When the gift has a good story and supports another creator, it adds value to the gift and makes it stand out and special.
Design
Design and aesthetics can go hand in hand, but the gift should perform as it's meant to and provide the functionality it needs to.
Solve a problem
This suggestion could apply to finding a gift for anyone. Try to look at the person's life and see if there are ways you can make it better or easier. Is there a problem you can solve? What could take away some of the stress in their life? Although something like a gift card to a restaurant may seem impersonal, it may take some of the load off of their plate.
Inspire
Creative people can always use a good source of inspiration. Whether it's a beautiful piece of art, a engaging book, or a trip to a new or inspiring place, these things can help to free invigorate at creative person's mind.
Featured image source: Photo by Amy Shamblen on Unsplash