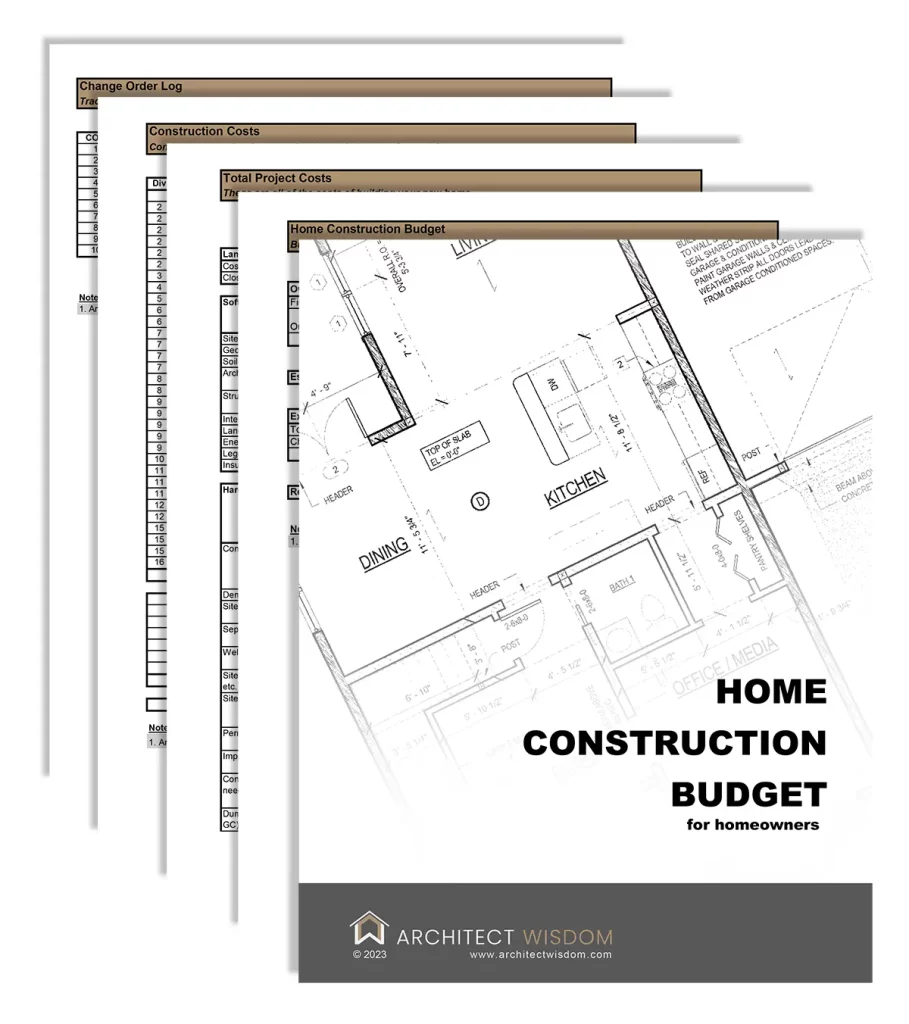 Save time
Hit the ground running with a pre-made spreadsheet to track estimated and actual costs.
It's Printable
The sheets are formatted to print on 8 1/2″ x 11″ sheets of paper.
It helps you ask the right questions
You can use the listed costs as a reminder of questions to ask your builder.
Easy to use
If you have a basic knowledge of Excel, you can use this budget.
What you will receive:
Sheet One
Provides a simple summary of budget, estimated costs, costs to date, and change orders.
Sheet Two
The complete owner's budget including land, hard costs, and soft costs.
Sheet Three
This is the building costs carried by the general contractor. Use it to track budgeted and actual costs.
Sheet Four
A place to track change orders for alterations to the construction contract amount.
Plus a document bonus document with tips and pointers for determining and creating your budget!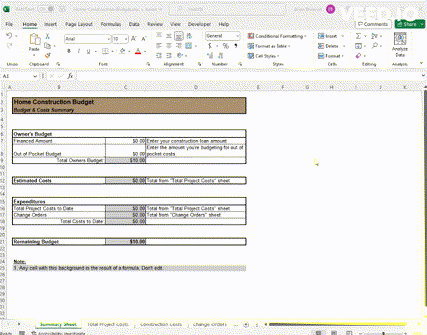 Start using the spreadsheet today!
with included bonus tips!
Frequently Asked Questions
Please reach out if you have any others.